Need in-depth information on a topic? Need to search archived news and reports? Online research services are available on a project basis.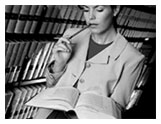 Medical Literature Searching
As an expert in locating authoritative source information, ProFacto can be a valuable asset to your firm. Our research services will help you prepare for legal actions, make policy decisions, and keep up with current trends. Your individual research needs will be handled personally, efficiently, and cost-effectively.
Who has benefited from ProFacto Research's literature research services?
Attorneys in medical malpractice and personal injury
Physicians
Health care organizations
Insurance professionals
Workers' compensation executives
Risk managers
Independent researchers, writers, and others
Your next case or presentation could hinge on an important piece of evidence or information. Let an expert handle your research needs, while you handle what you do best!